The Canadian youth are standing in support of the Arab youth who protested the lack of leadership and action on climate change in the conference in Doha, Qatar.
CYD-DJC
An hour ago, two members of the Arab Youth Climate Movement were  arrested. They held up a banner in the COP18 conference centre that read, "Qatar, why host, not lead?". Onlookers erupted in cheers as they were escorted out. In their wake, the mood was sombre. The process at COP is failing, the deal on the table is not an ambitious one. The brave action of these young men is getting them deported from the country.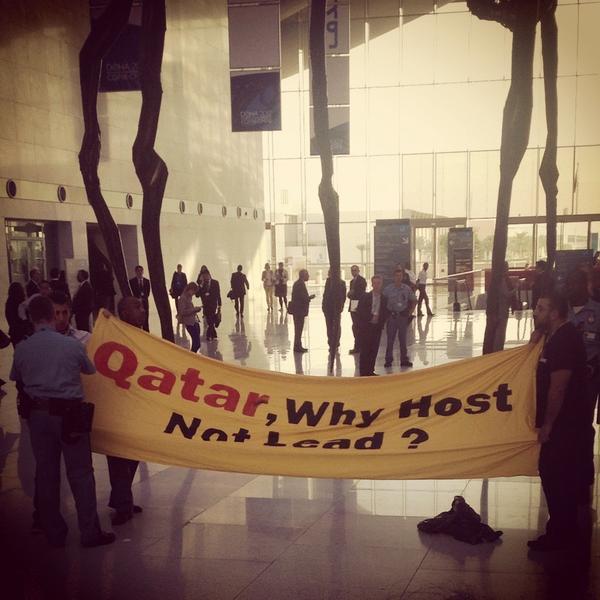 All day, security have been eyeing us, the youth. Following us. There have been a series of sanctioned actions, led by young people whose demands for a secure future are increasingly ignored in the plenary halls.
For the first time ever, the Canadian Youth Delegation met with Environment Minister Peter Kent. Though we have requested meetings in past years, this was the first time it was granted. Other climate organizations, who had also not previously…
View original post 285 more words